Sydney Banks' Published Works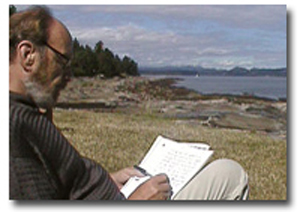 Welcome. You have just reached the official information source for the books people all over the world are talking about. Here are some readers' comments.
"You'll never underestimate the wisdom of an ordinary person again. The Enlightened Gardener is one of the most important books you'll ever read. I recommend it highly."
– Richard Carlson, Ph.D.
Author of the #1 Bestseller Don't Sweat the Small Stuff.
"Sydney Banks' new story offers hope for so many who have lost sight of the present and don't seem to know that the answers they seek lie within themselves. Through an understanding of the Principles of Mind, Consciousness and Thought, each of us has the capacity to change our lives and find lasting happiness. It is up to us to be open to this change. By all means, read this new book and pay attention not only to the words, but to the feeling behind the words."
– Robert M. D'Alessandri, former VP for Health Sciences,
Dean of the School of Medicine, West Virginia University
Sydney Banks' books have the power to change lives. We've all heard statements like that before; but in this case we are talking about profound changes in the lives of all kinds of people, ranging from ordinary, happy and successful individuals, to those living in the worst of situations. These gentle books have profoundly moved the most unlikely variety of readers, from Fortune 500 executives and political leaders, to law enforcement professionals and single moms, to heroin users, gang kids and prison inmates. Regardless of their condition when they encounter these books, they all have something in common: almost without exception, they experience deep insights into themselves, followed by rapid, positive changes in their lives. Read any of these books and you will find yourself on a magical, mystical journey into the unknown, where all things are possible, where your true self rises above the fray, and hope and happiness are your birthright.
Enlightened Gardener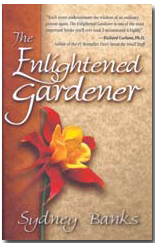 In the spring of 1968, four practicing psychologists travel from the United States to England for a conference at a charming 17th-century hotel. There, the four doctors hope to gain some new insight about the nature of the human Mind that can be shared with their respective patients. As they cross the Atlantic and leave behind the turbulent social and political landscape of late-1960s America, they can have no way of knowing that the revelations they seek will come not from the "experts" at the conference but from the hotel's wise and mysterious groundskeeper…
Enlightened Gardener Revisited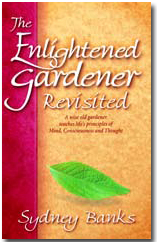 In this sequel to The Enlightened Gardener, two colleagues return to England to meet once again with the remarkable gardener, whose simple yet profound philosophy made such a difference to their lives. Their questions, and the gardener's inspiring answers, help the reader gain a deeper understanding of the message of wisdom and hope presented by the Three Principles of Mind, Consciousness and Thought.
The Missing Link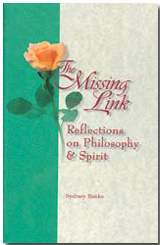 "The Missing Link illuminates and creates an appreciation for the mystical link between the psychological and spiritual nature of life. This link reveals a simplicity beneath the complex workings of the mind, and the principles behind the moment-to-moment creation of our life experience. The understanding conveyed in this book is profound." Gordon J. Trockman, M.D., Psychiatrist.
Second Chance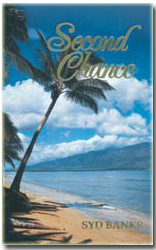 Set on the beautiful Hawaiian island of Maui, Second Chance takes the reader on a mystical journey into a world of soft tropical breezes, rainbows arching gently over crystal blue oceans, and mysteries revealed beneath diamond studded skies. It is the fictional story of a young New York executive seeking solace in Hawai'i, after losing his wife and learning that his own life is threatened by terminal cancer. Here, an intriguing gentleman, with an unusual sense of humor and an exceptional understanding of life, introduces him to an enigmatic Hawaiian elder known as Mamma Lila. She is a lady of great wisdom and compassion, who speaks in riddles that mystify the intellect, but touch the soul. Also available on CD.
In Quest of the Pearl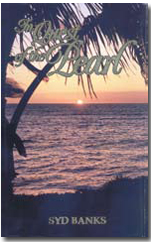 In this sequel to Second Chance, you are invited to step into a landscape of great beauty and powerful feelings, as you accompany one man returning to the island of Maui on his search for the "Pearl of Wisdom." He meets again the two people who had shared with him their mystical knowledge, friendship and Aloha: Johathan, a gentle prankster, who delights in showing you how, at times, you don't know what you think you do, tricking the reader into a deeper dimension of thought; and Mamma Lila, a beautiful Hawaiian lady, full of love, deep wisdom and compassion, whose enigmatic words hold the secret to the Wisdom of the Ages…for those who are ready to Hear. Also available on CD.
Dear Liza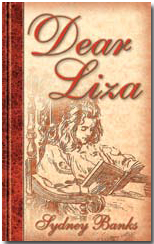 Liza, an orphan girl living on the cold streets of London in October of 1834, is able to rise above her squalid surroundings to bring joy to the lives of others. Although only eleven, she displays amazing courage as she cares for a younger child and ekes out a bare existence through the approaching winter, guided by the wisdom embodied in letters left to her by her mother. When Liza meets a wealthy gentleman, her mysterious, almost magical manner causes him to re-examine his own life. Over time, he and others around him are transformed as they begin to understand the depth of Liza's insight.